Valve Sizing and Selection Webinar - Wednesday, December 8 at 11AM
Presented by Derrick DiCesare, Swagelok Western NY Regional Field Engineer
The safe selection of the right valve for an application may appear to be a complex task. In reality it can be broken down into a simple, step-by-step decision-making process that can be mastered by anyone.
On Wednesday, December 8, Derrick DiCesare, Swagelok Western NY Regional Field Engineer, will provide a technical presentation to help attendees eliminate the guesswork in valve selection, and thereby:
Minimize ordering errors

Reduce the potential for the misapplication of valves

Avoid the costs associated with a valve failure
During this 60-minute presentation Derrick will discuss:
5 Types of Valve Operation

System Parameters and Selection Factors

Valve Types

Valve Sizing and Selection Method
About the Presenter: Derrick DiCesare, Swagelok Western NY Regional Field Engineer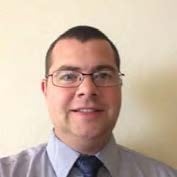 Derrick has been with Swagelok Western New York for over 16 years in engineering and sales support roles which led to a specialization in on-site technical engagements and his current field engineering position.
Derrick has a B.S in Mechanical Engineering and is a member of Swagelok's Global Pressure Regulator Subject Matter Expert team. His Markets and Services expertise covers a wide range of applications: Bulk Gas, Natural Gas, General Industrial, Sanitary/Biopharmaceutical, Oil & Gas, and Semiconductor.