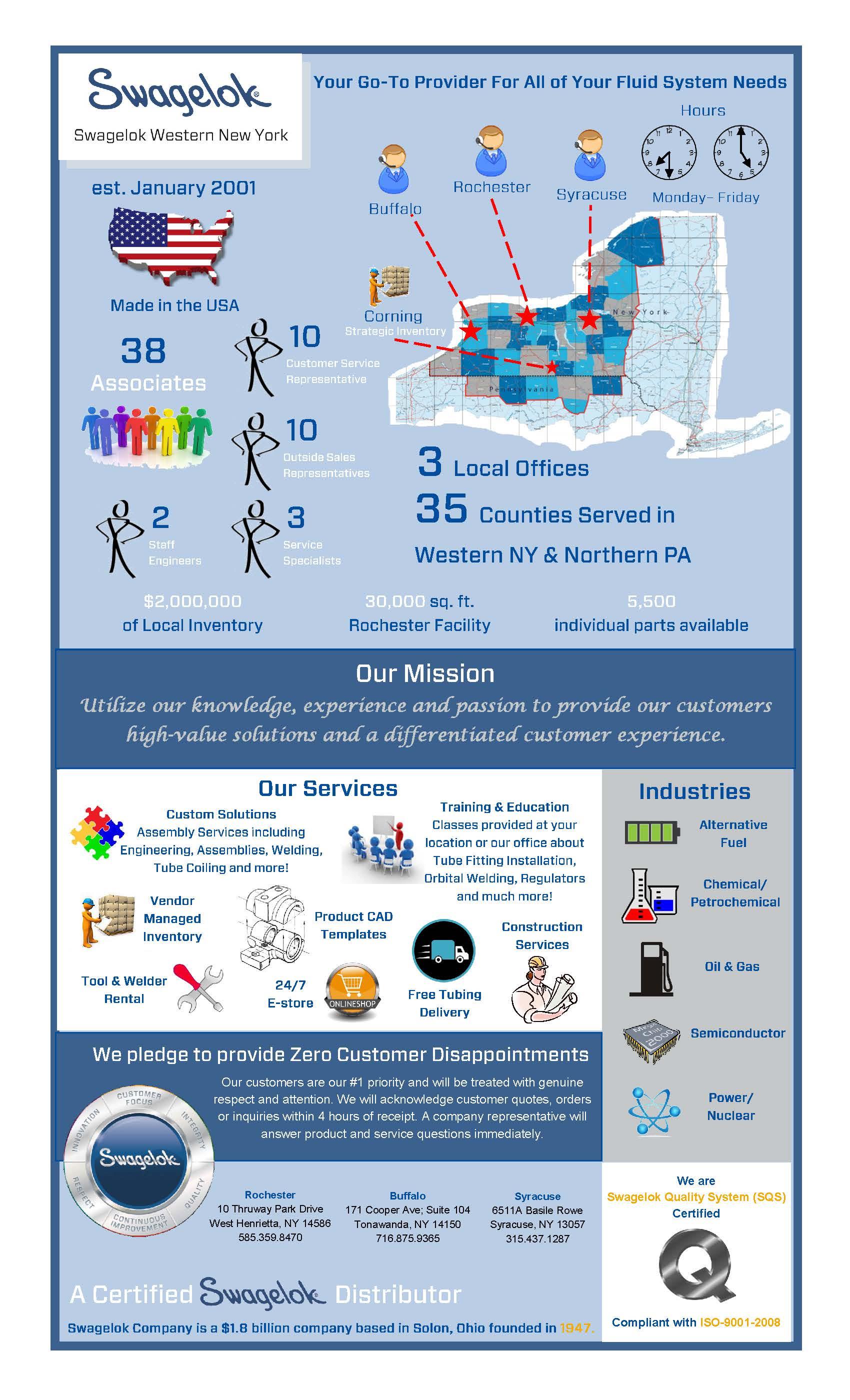 Swagelok Western New York was formed in January 2001 through the merger of three former Swagelok distributorships; Buffalo Valve & Fitting Co., Rochester Valve & Fitting Co. and Syracuse Valve & Fitting Co.
We are more than just a component supplier; we are here to make fluid systems succeed. Our wide array of services such as training, vendor managed inventories and Swagelok Custom Solutions fabrication services are here to serve diverse industries and businesses of all sizes.
Our Vision
SWNY will become the premier, go-to provider for all of our customer's fluid system component and custom solution needs.
We will:
Clearly promote the strength of the Swagelok brand ("Swagelok Inside")
Provide a positive, differentiated experience for all customers and deepen our relationships with key customers (A/B)
Offer/promote a broad portfolio of highly valued products and services (e.g., custom solutions, valves, newly commercialized products, VMI,training, technical support)
Strive for Operational excellence across all offices/departments
Develop strength of leadership and a one culture "One-Swagelok" mindset throughout the organization
Ensure our associates are actively developing, knowledgeable and fully engaged
…we will create value for our customers, our partners, our associates and our communities.
Our Mission
Utilize our knowledge, experience and passion to provide our customers high-value solutions and a differentiated customer experience.