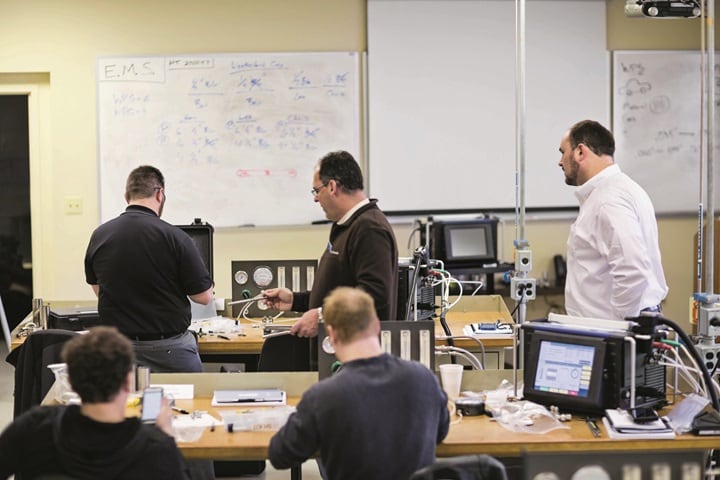 Orbital Welding is a semi-automated, fully autogenous (no filler material) welding process that uses a ceriated Tungsten to rotate around the fixed work piece. This allows for high quality, repeatable weld often used in high purity systems.Orbital Welding Training is necessary for operator safety as well as to ensure proper and effective welds. Swagelok Western New York offers two different options for workforce training on Orbital Welding.
Local
Swagelok Western New York offers local, hands-on Orbital Welder training at our office or on-site at customer locations This training covers basic Orbital Welding procedures, best practices and familiarizes customers with Swagelok's Orbital Welding equipment. Course can be customized to meet specific needs and is typically offered as a one day class.
Course Outline:
History of Orbital Welding
Benefits of Orbital Welding
Orbital Welding - the process
Tube Facing
Orbital Welding Power Supply
Fixture Block Operation
Weld Head Selection
Argon Delivery Manifold
Hands - on Practice and Review
At Swagelok Factory
Swagelok Corporate offers a comprehensive 5-day Orbital Welding training course where customers are introduced to Orbital Welding procedures and concepts at our Factory in Solon, OH. Attendees will become familiar with set-up of an Orbital Welding system and perform weld under the supervision of Certified Instructors. At the end of the Course, attendee's take a practical weld test to earn their ASME Section IX qualification.