We realize that the purchase of equipment like Orbital Welders, Bench Top Benders and Facing Tools may not always be your best option. To accommodate your short term needs we have a wide range of tools and equipment available for rent by the day, week or month. On-site technical assistance, training and support is available to ensure maximum productivity and quick resolution of questions and technical issues.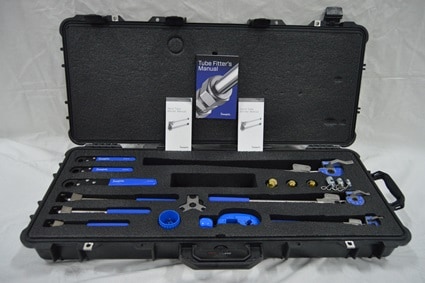 Tube Fitter Kit
Be prepared for any tube fitting installation or tube bending job with the Swagelok Tube Fitter Kit! Available in 1/4", 3/8" and 1/2" tubing sets.
Review this flyer to learn more about the components available in each kit!
Orbital Welding Systems
Orbital Welding is a semi-automated, fully autogenous (no filler material) gas tungsten arc welding process that rotates around the fixed work piece. This allows for a high quality, repeatable weld ideal for use in many applications, including high purity systems. Its real-time monitoring and recording capabilities streamline documentation for easy adherence to industry requirements. Our local services team can quickly deliver and train you on this state-of-the-art welder.
What accessories do you need to operate an orbital welding system? Review this checklist while you request your next welder rental!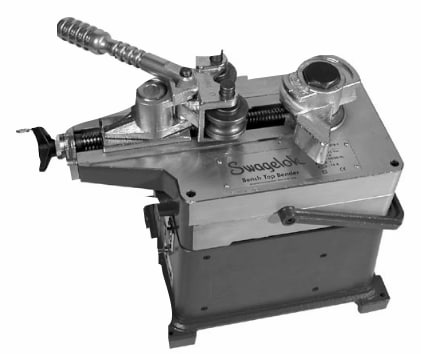 Tube Benders
With buying and renting options, we have the technology needed to get the job done right. Our benders perform high quality bends on fractional and metric tubing. The technology reduces wrinkles, tearing and other potential tubing damage.
What can you do with Swagelok tube bending tools? Learn more here!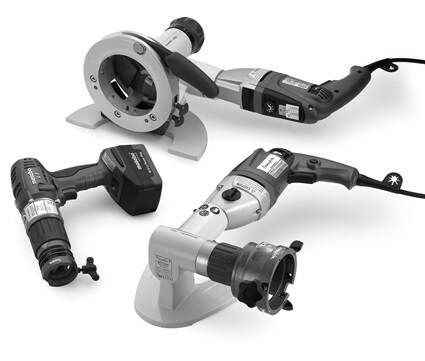 Facing Tools
The Swagelok Tube Facing Tools are designed to machine flat, smooth, square, burr-free and chamfer-free tube ends. This tool prepares the tube ends to ensure consistent, repeatable welds.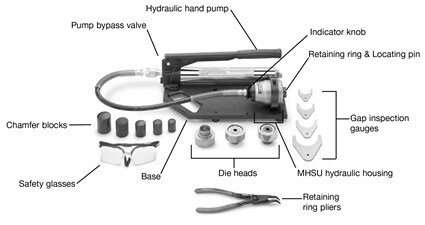 Multi-Head Swaging Unit
The Multi-Head Hydraulic Swaging unit swages Swagelok Tube Fitting ferrules onto tubing prior to assembly. This helps reduce makeup torque and installation time and places no initial strain on the nut, fitting body threads or on body seal surfaces.
Contact us today to rent for your next project!