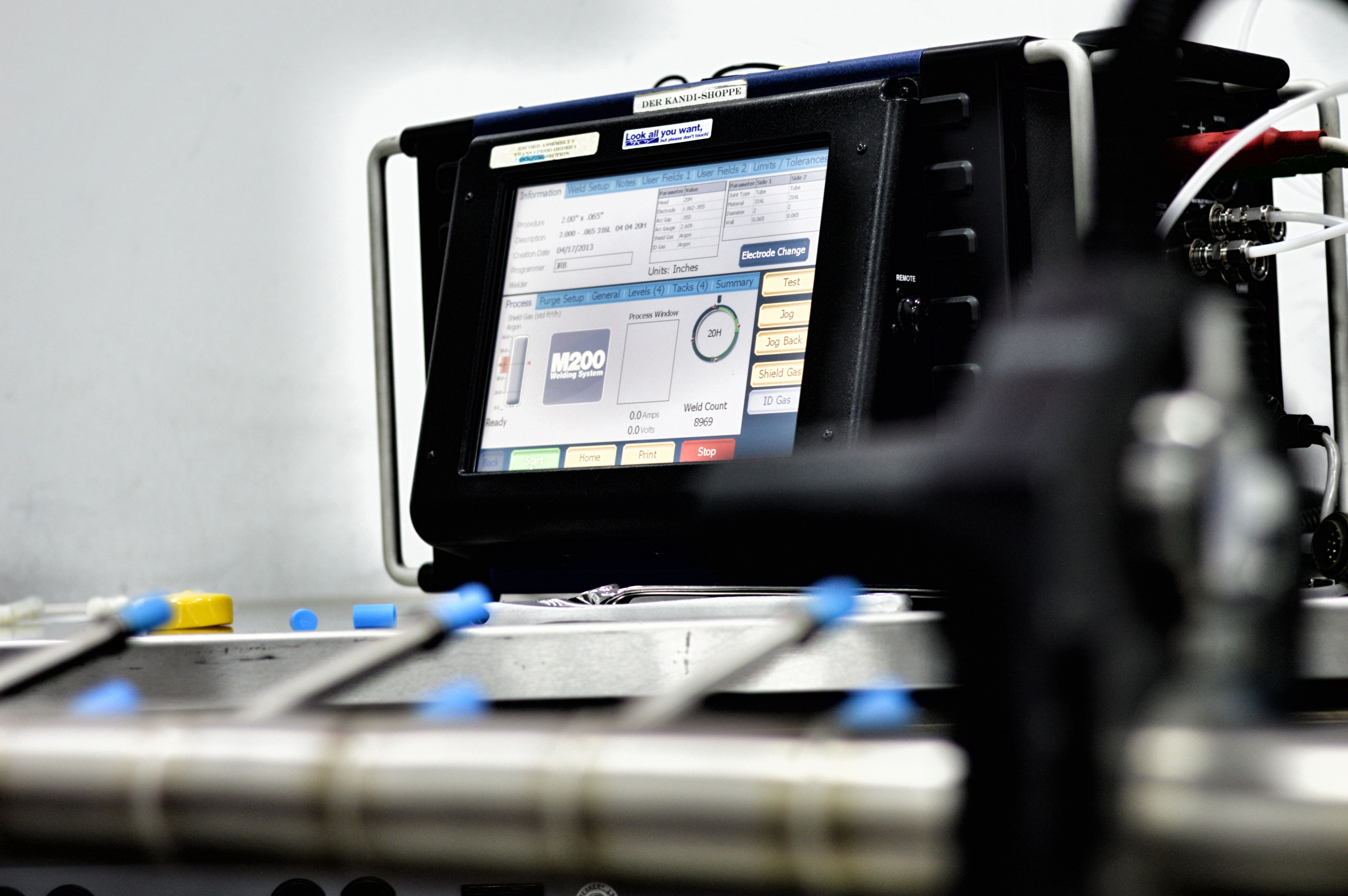 Orbital Welding
Orbital Welding is a semi-automated process used specifically for high quality, repeatable welding. This process uses no additional weld material (fully autogenous) and instead fuses two products together making it ideal for critical applications requiring weld integrity and high purity.
Benefits of Orbital Welding include:
Repeatable, accurate welds
High volume weld capacity
100% penetration of weld
Suitable for nearly all industry applications
No additional weld material is used making it ideal for critical applications requiring weld integrity and high purity.
Real-time monitoring and data recording
View our Introduction to Orbital Welding webinar
Swagelok Orbital Welding System
For projects requiring a consistent and efficient approach to welding, the Swagelok M200 Orbital Welding System offers precision and control combined with easy-to-use touchscreen operation. Using a semi-automated, gas tungsten arc welding process, this system assists weld technicians in making perfect welds with a good bead profile that is neither concave nor convex and has full penetration to the ID of the weld joint.
The Swagelok Orbital Welding System's unique modular fixturing provides the versatility to weld numerous tubing, pipe, and component combinations required for system fabrication. With the ability to weld tubing diameters from 1/16" to 4", this technology is versatile enough to fit a wide range of applications. In addition, the unit's real-time monitoring and recording capabilities streamline documentation for easy adherence to industry requirements.
Benefits of Orbital Welding include:
Cost effective and reliable gas tungsten arc welds

Lightweight, portable power supply

Selection of weld heads

Variety of tools and accessories
Orbital Weld Services – Onsite Expertise
Our on staff, factory-trained and certified weld operators and examiners have welded stainless steel tubing systems for an array of applications across industries - from simple weldments to complicated spool pieces, general industrial to sanitary and high purity.
We maintain rigorous standards for concavity and convexity tolerances, while also conducting helium leak testing to ensure the safety and quality of every weld assembly.
No scrap or rework for you to worry about as our experts will deliver to you a finished piece that you can install directly into your system.
Equipment We Offer
For use with our complete line of Swagelok tubing, weld fittings and valves:
M200 Orbital Power Supplies
Weld Heads ranging from micro to 40 head
Wide range of collet sizes for all weld heads
Facing Tools (TF16-TF72) and their respective collets
Tube Saw
Purge Kits and Systems
Orbital Welding Rental Program
Our Quality equipment is available to rent on a weekly or monthly basis.
Local Sales and Service Support Center
Units are delivered complete
Training and support is provided throughout your rental period
Orbital Welding Training
Training available locally or at the Swagelok Factory in Solon, Ohio.
Orbital Welding Calibration
Quality Assurance Programs, including ISO 9000, require regular equipment calibration.
Local Calibration
Calibration at our Rochester Facility
Local pick-up and delivery
3 to 5 days turnaround time
Swagelok Factory Calibration
Located in Solon, Ohio
Multifaceted inspection by a Factory Technician
3 to 5 week turnaround time